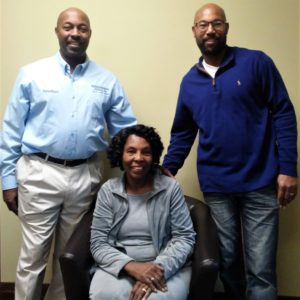 Northshore Disposal Services, Inc. (NSD) has been collecting Beau Chene's garbage and yard trash for over 45 years! This tenure of service is not an accident, but a testament to the quality and level of service that this company has always maintained year after year. This family-owned and operated business was founded by Rodney Keys, Sr. in 1959 shortly after Mr. Keys married the love of his life, Victoria. They started servicing Beau Chene residents in 1973 when there were only seven houses built on Bocage Lane. Today, we have 1,185 single family homes and 339 condos all being serviced by NSD.
According to Rodney Jr., the eldest son, his father's business philosophy was "Do it Right!" "Work Smart!" and "Do Quality Work!". This work philosophy was ingrained into the family members and employees. Today, NSD is operated by the second generation of the Keys family. Rodney and Victoria had three children; Rodney Jr., Richard (Ricky) and a daughter named Robin. Robin passed away in 1986 from cancer at the age of 14. Rodney Jr. and Ricky are now the principal operators of the family business with their mother, Victoria, still performing administrative functions. Both Rodney Jr. and Ricky started working in the business during their junior high school years. Now they are both married and have families of their own. Rodney Jr. is married to Denean Trigs-Keys with two children; Robin-Renee (19 yrs. old) and Rodney, III (17 yrs. old). Ricky is married to Vanessa McKenzia Keys and they have two children as well; Raven (17 yrs. old) and Reina (13 yrs. old).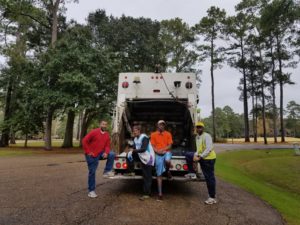 Rodney Jr. and Ricky are maintaining the high quality of service by training their employees with the same work philosophy as their deceased father trained them. Their level of commitment to their work is evidenced in every day work ethics and by consistently going above the call of duty. An amazing example of their dedication recently happened when they found a resident's wallet in the middle of the road and brought it to our office. We contacted the resident, who did not realize she had dropped the wallet, and she was delighted to retrieve it with all its' contents intact. Another example of service above the call of duty was when Rodney Jr. went to the dump to go through the trash to find a resident's stock certificates and bonds that accidently got thrown out. In addition, they have gone through their trucks to retrieve a lost wedding ring and, I am sure, many other lost valuables over the years.
Rodney Jr. and Ricky both expressed their appreciation for serving our community. They both feel like family and have seen so many kids grow up here and now see them as adults moving back into Beau Chene with their families. Despite the recent trends in the waste disposal industry of consolidations by "big business", NSD continues to maintain their family owned business with the highest level of personal service. We are very grateful for NSD and hope to see the business carry on through the next generation for many years to come.