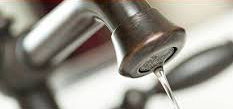 Water Well Work – Lower Water Pressure the weeks of May 9th thru May 16th  
BCHOA has two (2) water wells that provide drinking water for the entire community.  On a periodic basis, the two hydropneumatic pressure tanks, one at each of our two water wells, are internally inspected.  The interior condition of each tank is assessed for the need to be reconditioned with AWWA and LDHH approved coatings.
This effort began this week at Well 3, at 681 Tete L'Ours Drive. The pressure tank was determined to be in good condition but does require minor reconditioning. This process involves sand blasting, coating, curing time for the coatings, disinfection, and bacterial sampling before the well can be brought back online. 
Once Well 3 is back online, we will move on to inspect the tank at Well 4, at 817 Beau Chene Drive.  During this time the water system will be supplied by only one well, and periods of lower-than-normal water pressure may occur.  This should not affect in any way the quality of the water supplied by your BCHOA water system.
We request that you limit your irrigation usage during this time to between the hours of 10 PM and 5 AM.
Sincerely,  
Cristina Donovan
Chief Administrative Officer